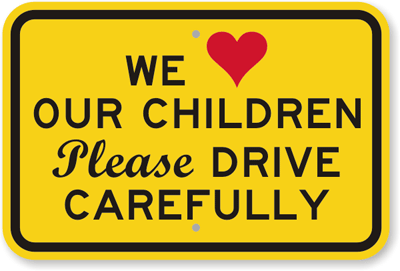 Dear Parents
The school has recently had a meeting with the Road Safety Section of Hull City Council and our local councillor Mr Wilson. They are currently monitoring traffic around schools in the local area during the busy drop off and pick up times to ensure that roads and car parks are safe for our pupils, parents and local residents. Concerns have been raised by a number of local residents and Councillor Wilson is acting on their behalf to ensure all of our parents are aware of the issues.
As a result of the meeting, the following guidance has been offered by the Road Safety Section:
Please do not block the drives of our neighbours when dropping off or picking up your child, particularly around 15th and 21st Avenue

Please do not block parents in either of our 2 drop off points and only use the marked bays provided

Always look carefully when reversing out of a parking space to ensure it is clear

Please do not park on double yellow lines or kerbs especially along 15th Avenue which is a narrow road and can get blocked restricting access for everyone
Please remember that 15th Avenue is a one way street
On November 21st the school will take part in Road Safety Week and we will be launching a Safety Sign competition to involve the pupils in making the roads around school safer. The winner of this competition will have their sign made and displayed around the school to raise awareness. Our children are precious to us and keeping them safe is of paramount importance.
We would like to involve all parents in this process and if anyone has any concerns, ideas that we haven't thought about or information to pass on please let Gill Watkin our Business Manager know. You can contact her on 01482 331378 or email her at gwatkin@thegreenwayacademy.org.
Thanks for taking the time to read this and we hope that together we can make the routes into school safer for everyone.